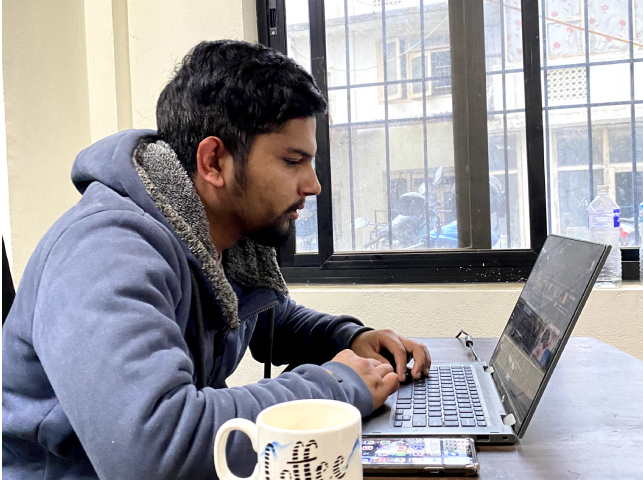 Website Development
Learn about our Work Process
Design first philosophy

Our philosophy is simple, beautiful websites convert visitors into customers. Let us give a chance to work with your brand to build your websites that puts your business head and shoulders above the rest.

Designed from scratch, Your very own masterpiece

We design from scratch according to your requirements. Not only we deliver Wordpress Websites but a we also deliver website build in your prefered languages like Laravel, Joomla, PHP, Codeigniter etc.

Bussinesswise Website,Never off the shelf

We build websites for any business like Travel Agency Website, News Portal Website, NGO Website, Hotel/Resturant Websites, Personal Websites Online Shopping Website, Consultancy Website, Job Portal Website, School and College Website etc.

Responsive web design, Consistent across devices

Responsive design is the only way forward for a business that's serious about delivering a consistent digital solution to its customers. By utilising the latest in HTML frameworks we can deliver a website formatted for mobile devices without building a separate website.
Case Studies of Website Design
Masterpiece that we have crafted for our clients.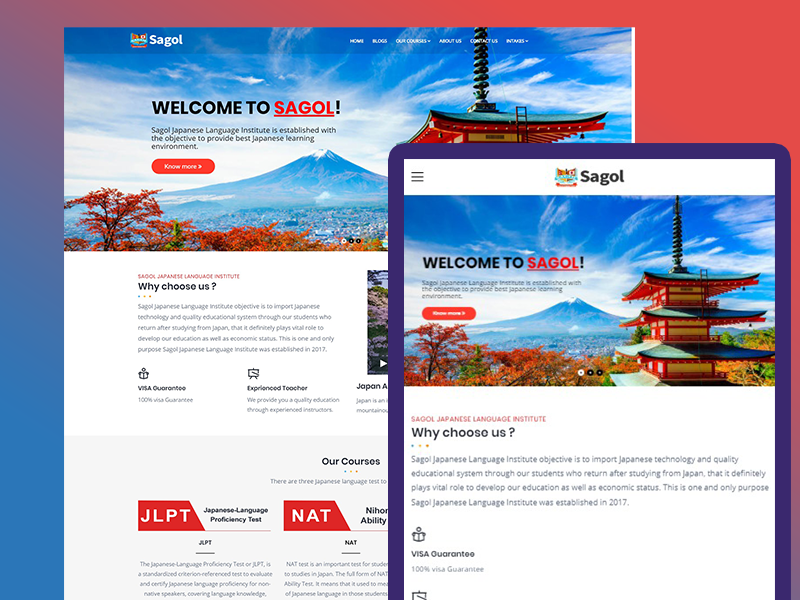 Sagol Japanese Language
Sagol Japanese Language were united in wanting to add 21st century tools to their business model and approached Bitcraft to develop their new branding and website.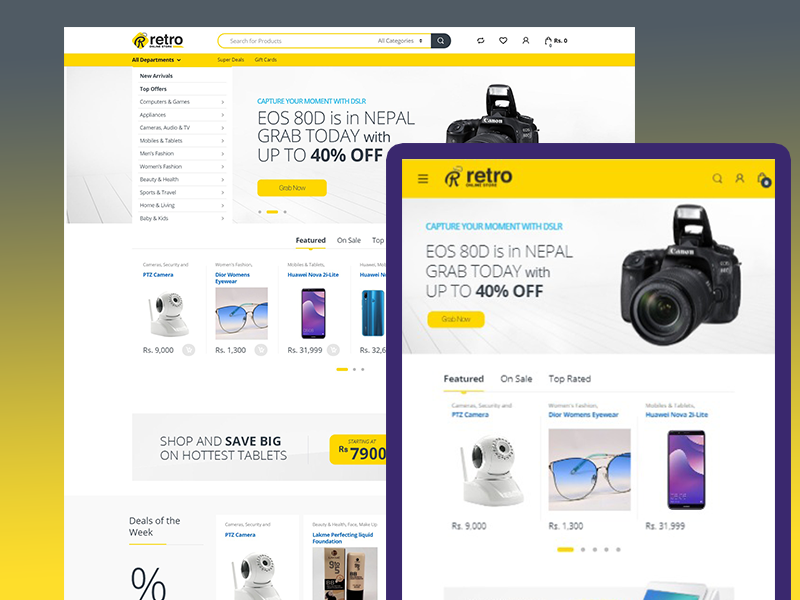 Retro Online Store
The gaining of traffic and attention through website increases the business in the arket so, Retro Online approached us for developing his eCommerce site.